T.U.F.F. Puppy Wiki contains

SPOILERS

relating to

T.U.F.F. Puppy

and its licensed media.
If you are new to this wiki, then

PLEASE

take note of our

policy

!

0
T.U.F.F. Puppy Wiki
Join the Chat>
T.U.F.F. Puppy Wiki Network
T.U.F.F. Puppy has completed its run; but its legacy will live on.
Refer to our Episode Guide for a complete list of episodes.
Contributors Celebrating their Birthdays this Month
Featured Article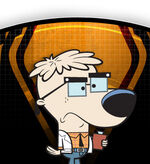 Keswick is one of the main characters of T.U.F.F. Puppy. He is best described as the T.U.F.F. (Turbo Undercover Fighting Force) scientist who creates gadgets for the agents working for T.U.F.F. Keswick is also T.U.F.F.'s very nervous resident genius.

Every secret crime-fighting organization needs a misunderstood genius to tinker at high-tech gadgets and give them a technological edge. For T.U.F.F., that genius is Keswick. Don't be fooled by his stature or his stutter -- when it comes to inventing cutting-edge anti-D.O.O.M. devices, Keswick is the world's most talented... hmm... mole? No. Prairie dog? Nahhh. Mongoose? Nope.

Come to think of it, nobody's exactly sure what Keswick is, but they know that they can count on him to silence Petropolis's violence with science. If you need his help, look for him in the laboratory. He practically lives there and he's always ready to go! (read more)
Random Image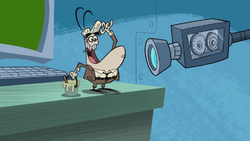 Wiki Poll
Do you think T.U.F.F. Puppy should be renewed for a fourth season?
We are also currently building communities in the following languages:
Español     Deutsch
Ad blocker interference detected!
Wikia is a free-to-use site that makes money from advertising. We have a modified experience for viewers using ad blockers

Wikia is not accessible if you've made further modifications. Remove the custom ad blocker rule(s) and the page will load as expected.