T.U.F.F. Puppy Wiki contains

SPOILERS

relating to

T.U.F.F. Puppy

and its licensed media.
If you are new to this wiki, then

PLEASE

take note of our

policy

!

Join the Chat>
T.U.F.F. Puppy Wiki Network
T.U.F.F. Puppy has completed its run; but its legacy will live on.
Refer to our Episode Guide for a complete list of episodes.
Contributors Celebrating their Birthdays this Month
Featured Article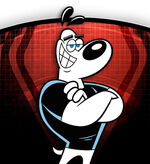 Dudley Puppy is the main character and titular protagonist of T.U.F.F. Puppy. Although he is still just a pup, Dudley's got the heart of a pack of full-grown dogs. He has no fear and he has no pants. Reared on his mother's strict morals, he was born to stop all badness and meanness in its tracks! Now if only he could figure out how to follow that last rule…

Though chasing bones may excite him more than chasing bad guys, Dudley gives all he's got to keeping the streets of Petropolis crime-free. But that doesn't mean things always go smoothly. Dudley's a loose cannon and has a way of messing things up before he fixes them. That's why the Chief paired him up with his "purr-fect" partner, Kitty Katswell. Together, they're bringing D.O.O.M. down, one thug at a time.

Dudley Puppy is voiced by Jerry Trainor, who is best known for his role as "Crazy Steve" on Drake & Josh, as well as "Spencer Shay" on iCarly, both of which are Nickelodeon series. (read more)
Random Image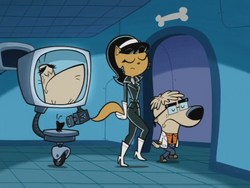 Wiki Poll
Do you think T.U.F.F. Puppy should be renewed for a fourth season?
We are also currently building communities in the following languages:
Español     Deutsch
Ad blocker interference detected!
Wikia is a free-to-use site that makes money from advertising. We have a modified experience for viewers using ad blockers

Wikia is not accessible if you've made further modifications. Remove the custom ad blocker rule(s) and the page will load as expected.